Best Father's Day Flower Delivery
Written by Andrea Pintoon July 23, 2021 
Although we generally associate flower arrangements with Mother's Day, there's no denying that a beautiful bouquet can make anyone feel special and appreciated on a special day — and that includes Dad!
Flowers are a great gift for Father's Day, since they will spruce up any space and make your father feel joyful whenever he takes a look at the beautiful blooms you sent them. Additionally, online flower shops allow you to purchase a gift without much anticipation.
Many online flower retailers offer same day delivery — as long as you place your order before a specific time —, but even if you can't order flowers to be delivered the same day, having next day delivery is still a great option.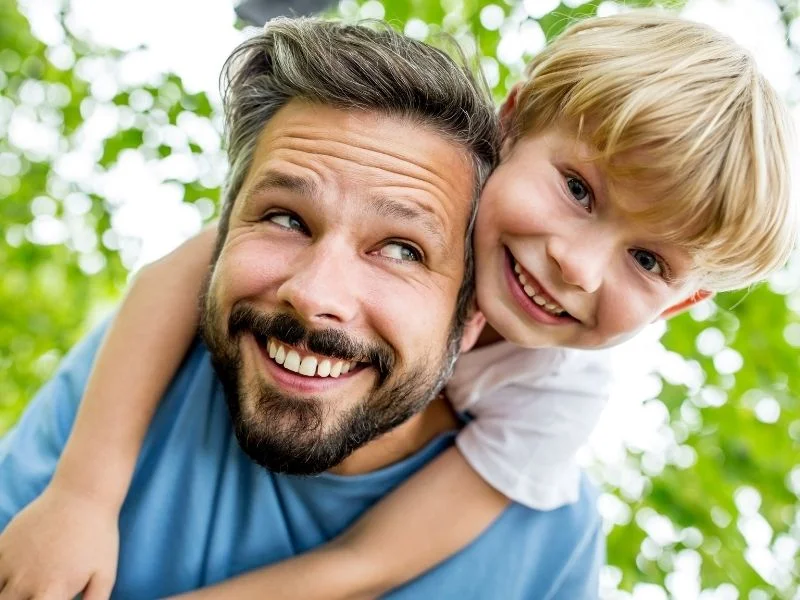 Additionally, some online flower shops will also allow you to choose from a variety of different gifts, so you will be sure to find something to make Dad happy on his day. From gift baskets to sweet treats, these online flower deliveries make it incredibly easy to make Dad feel special on Father's Day. 
Other Dads may prefer to receive a live plant, particularly those who are passionate about gardening. The good news is that many online flower shops also offer plants, which are conveniently shipped to your desired location. You can also use the opportunity to order plant care items, which will help your father keep his garden tidy and blooming.
Read: Where can I find same day flower delivery?
Now, let's go over some of the best options for a Father's Day flower delivery. No matter your Dad's taste and personality, your location, or how much time you have to buy a gift, you will definitely be able to find some great options from these retailers.
Read: Different kinds of flowers and their meaning
Best options for Father's Day Flower Delivery
From You Flowers
From You Flowers has a gorgeous selection of flowers, which can be great gifts for Father's Day. In addition to flower bouquets, you will also be able to order live plants, and gifts like baked goods, chocolates, snack baskets, candies, and even charcuterie. They also offer convenient shipping and delivery options which are easy to use.
Go to From You Flowers and check out their website now.
1800Flowers
It's no wonder that 1800Flowers is one of the biggest online flower retailers out there. Their website offers floral arrangements for just about every occasion you can think of — including Father's Day. Thanks to their same day delivery options, you won't have to worry about missing Father's Day.
1800Flowers recognizes that Dads love their flowers just as much as Moms, which is why their website features a dedicated Parent's Day section. Of course, you can also choose an arrangement for Dad from any other section of their website. This shop also offers a large selection of gifts, from meat and cheese boxes to alcoholic beverages. Thanks to 1800Flowers, you will be able to find the perfect gift easily.
Click here to visit 1800Flowers now and review their selection.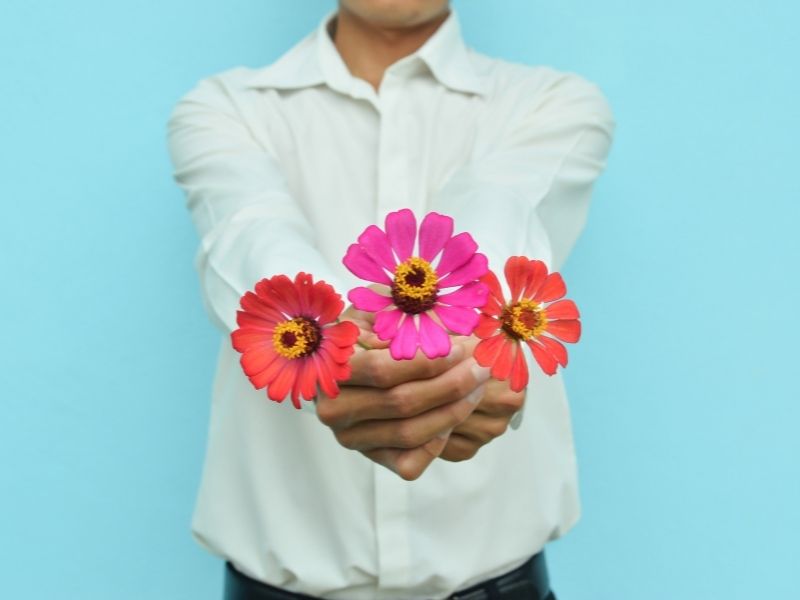 Teleflora
Teleflora has been in business for more than 80 years, and it is easy to see why. They make sure to craft gift options fit for every occasion and personality, including Father's Day.
In addition to their vast range of traditional flower arrangements, they also offer a great selection of flowers meant for Father's Day, including quirky bouquets that are placed inside cool ceramic car models. Long after the flowers are gone, these keepsakes are sure to make your Dad think of you! Teleflora also sells live plants and different gift baskets.
Visit Teleflora now to review their Father's Day arrangements.
Lively Root
Maybe your Dad doesn't really love floral arrangements, but he is passionate about gardening. Any plant enthusiast will be thrilled to receive an interesting new plant for Father's Day, which is where Lively Root comes in.
This website has many different categories, and you can choose the perfect gift based on season, location, level of care, and even whether they are pet-friendly or not. The retailer also offers many different plant care items, bundles, and sale plants. Their plants also come with detailed care instructions, and plant lovers can seek expert advice from them.
Head over to Lively Root now to discover the plants they offer.
Plants.com
This is another great option for people who want to give their Dad a beautiful live plant rather than a flower arrangement. Plants.com offers a diverse plant catalog to match the business' objective of improving their customers' lives through the use of plants and greenery.
The website features a user-friendly interface, and they are very helpful when it comes to shipping, handling, and caring for plants. You can find plants categorized by lifestyle, experience level, pet-friendliness, room, and size, among others. They also offer "gift collections", where they feature decorative items that include live plants — a good option for the Dad that wants to decorate his home with a new plant. 
Visit Plants.com now to check out their selection.
Keep Reading
Written by TopFlowerDelivery Team on June 05, 2023 During times of grief, words often fall short. Yet, it's during these times that a simple, thoughtful message can bring a glimmer...
03 June 2023
Written by TopFlowerDelivery Team on June 05, 2023 The tradition of sending flowers to a funeral is a meaningful way to pay tribute to the life of a loved one...
03 June 2023
Written by TopFlowerDelivery Team on June 05, 2023 In times of grief, one of the most touching ways to express your condolences and show support is by sending flowers to...
03 June 2023