Valentines flowers, what to pick & where to buy them
Written by Hannah Kingston on July 23, 2021 
Valentine's flowers are a great way to show your loved ones that you care. Here are some of the best flower and gift delivery services for Valentine's flowers.
What flower is associated with Valentine's Day?
The traditional flower associated with Valentine's day is of course, the red rose! 
However if you or your partner is not a fan of roses, there are plenty of more options to show your love on Valentine's day.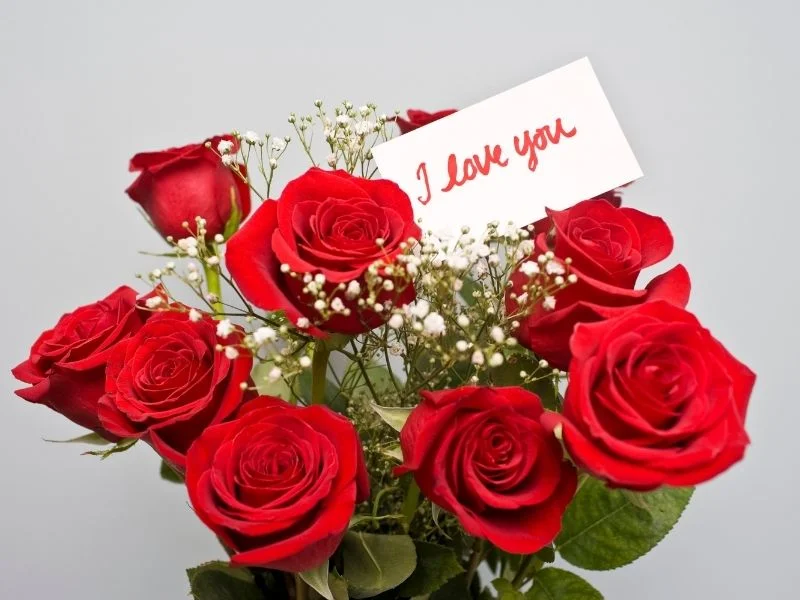 In Victorian times, there were a number of flowers that were used to convey love including, tulips, purple roses, red roses, alstroemeria, and baby breath. 
In modern days, there are some more flower options so your flowers can say "I love you"! 
Some more flowers that denote love and affection include: 
Orchid
Peony
Carnation 
Chrysanthemum 
Sunflower
Zinnia
Violet 
Daisy 
Hydrangea 
Lily 
Lilac
Gardenia 
Can you order Valentine's Day flowers with same-day delivery? 
You can love someone and be a little forgetful at the same time. It happens! Luckily, you can order Valentine's flowers with same day delivery.
In saying that, it's super important to remember that things can get busy before major holidays. 
Here are some of our favourite brands that offer same day flower delivery: 
No matter how busy you are, it's never too late to surprise family and friends with same-day flowers in a high quality, last-minute flower arrangement.
Before major holidays, we recommend that you place your orders at least five days in advance. Don't delay, order today!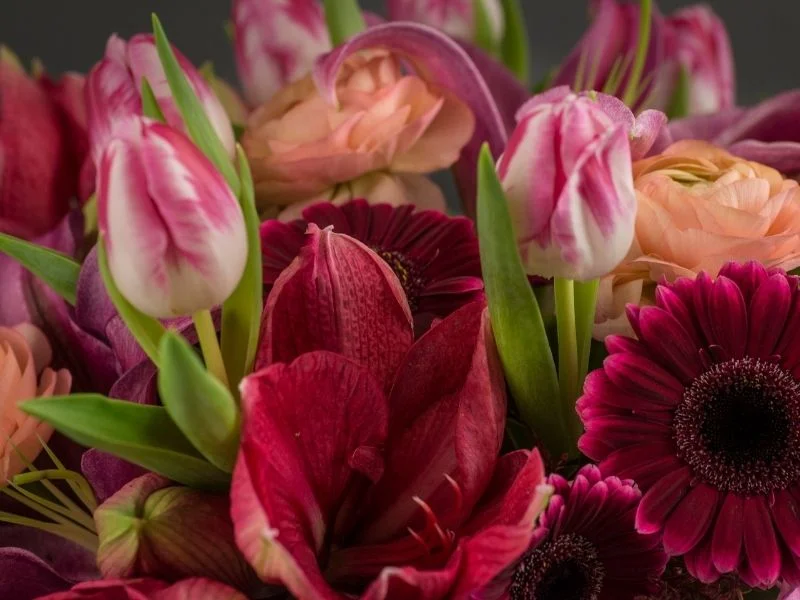 How much are roses on Valentine's Day?
The average cost of a dozen roses varies from about $10 to nearly $100 depending on where and when they're bought, what kind of roses you purchase, and how the roses are arranged according to Garden Guides. 
Where should you order Valentine's flowers? 
In the above, we break down which providers are the best for each category so you can woo your loved one, whether they are into roses, mixed bouquets, plants, succulents and subscription packages. 
Keep Reading
Written by Holly Hughes on May 18 2022 The area around your mailbox can look a little forlorn when compared to the rest of your flowering garden. Sometimes, we can...
17 May 2022
Written by Holly Hughes on May 14 2022 France is known for many things, not least the beautiful flowers that sweep its countryside, adorn its cities, and scent its beautiful...
13 May 2022
Written by Holly Hughes on May 12 2022 Finding the best bushes for front of house gardens can transform a lack-luster yard into a characterful, interesting, and vibrant space. As...
11 May 2022